"Say what you will about organized religion, but those bastards knew how to construct an edifice." -Ron Swanson
Why do I take so many photos of churches? If you scrolled through my Instagram feed, you'd be forgiven for thinking my faith played a sizable role in what kind of buildings I shoot. Heck, I could make a pretty thick photo book of all the photos of churches I've taken. I've literally gone out of my way just to see churches. Last summer when we visted Berlin and Vienna, we took a day trip to Dresden primarily to see the Frauenkirche. Then in Vienna, I spent one of our last mornings there seeing as many of the churches in the 1st District as I could.
In reality, though, I'm just an atheist who likes churches because they look interesting.
Well, there's more to it than that, but that's the gist.
Religion and I have an...interesting relationship. We won't get too deep into the history of it, but I'm not as aggressively opposed to it as I used to be. It's unlikely that I'll ever be a believer, but I've grown to appreciate the role it's played in history, in society today, and, of course, its resulting physical manifestations.
Since I began my architectural photography journey in Salt Lake, I had an obvious subject to shoot: The Salt Lake Temple. I drove past the thing all the time. Unlike your classic gothic cathedral the Temple (and most other LDS Temples) have a distinct style that is best described as "Neo-Gothic Disney Castle".
Another major source of inspiration was what I was seeing on Instagram. Photographers from around the world taking over-filtered shots of grand cathedrals, palaces, and old European city centers. It acted as a wishlist of buildings and cities I needed to visit.
From there, Google Maps became a key resource for discovering interesting buildings. In fact, whenever I've scouted out a city I haven't been to, the first step is to look for the spires in 3D mode. If you're looking at Paris or London, obviously Notre Dame, St. Paul's and Westminster are at the top of the list. But digging deeper into a city, especially in Europe, I've come across hundreds of gorgeous churches and cathedrals that most people overlook.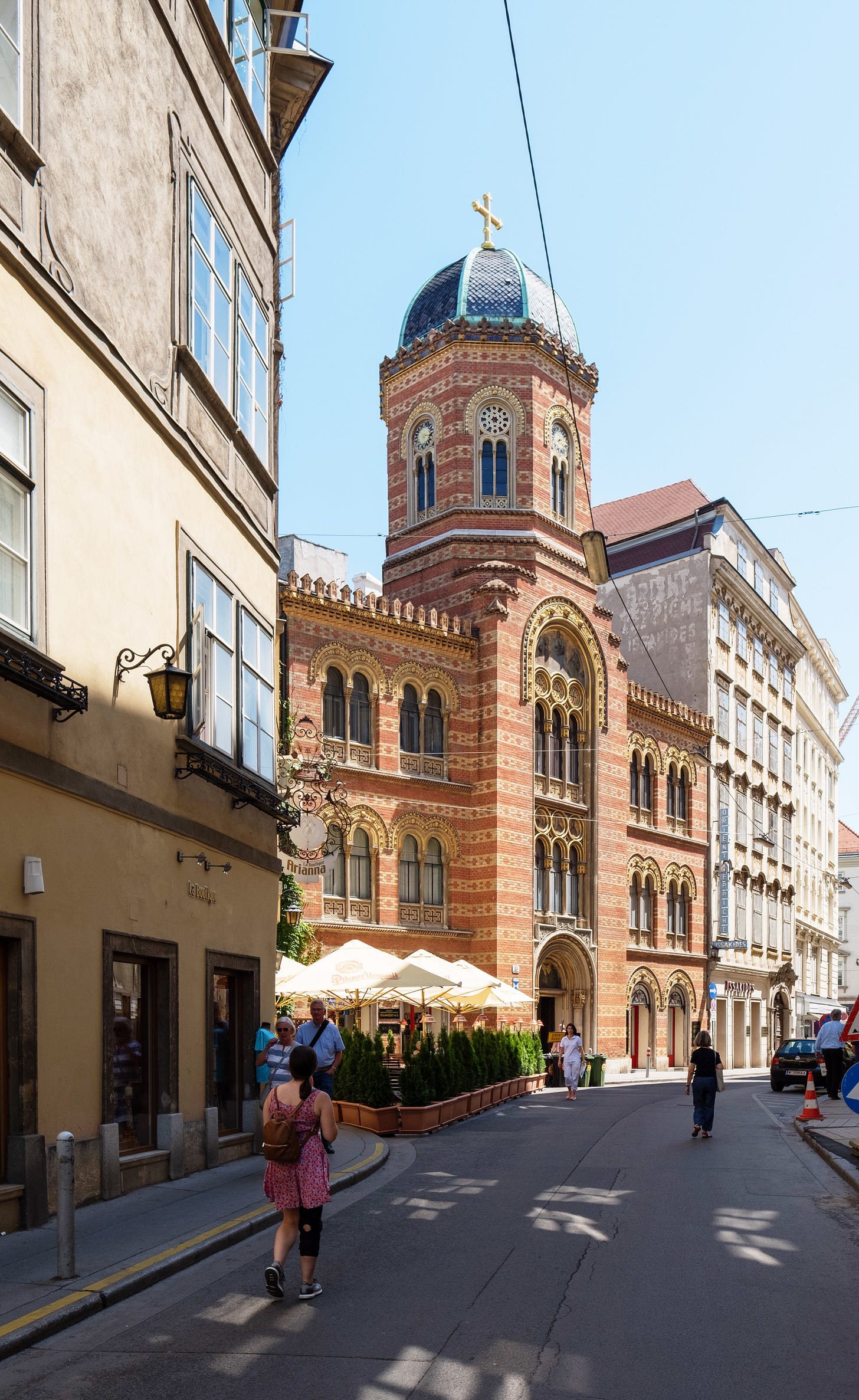 So, why churches? Well, a few reasons. First, they look cool. Outside of houses, it's hard to find a building with such a specific use that comes in as many architectural styles and flavors as religious ones. Geography plays a big role in not just style, but materials which can make for fascinating interpretations.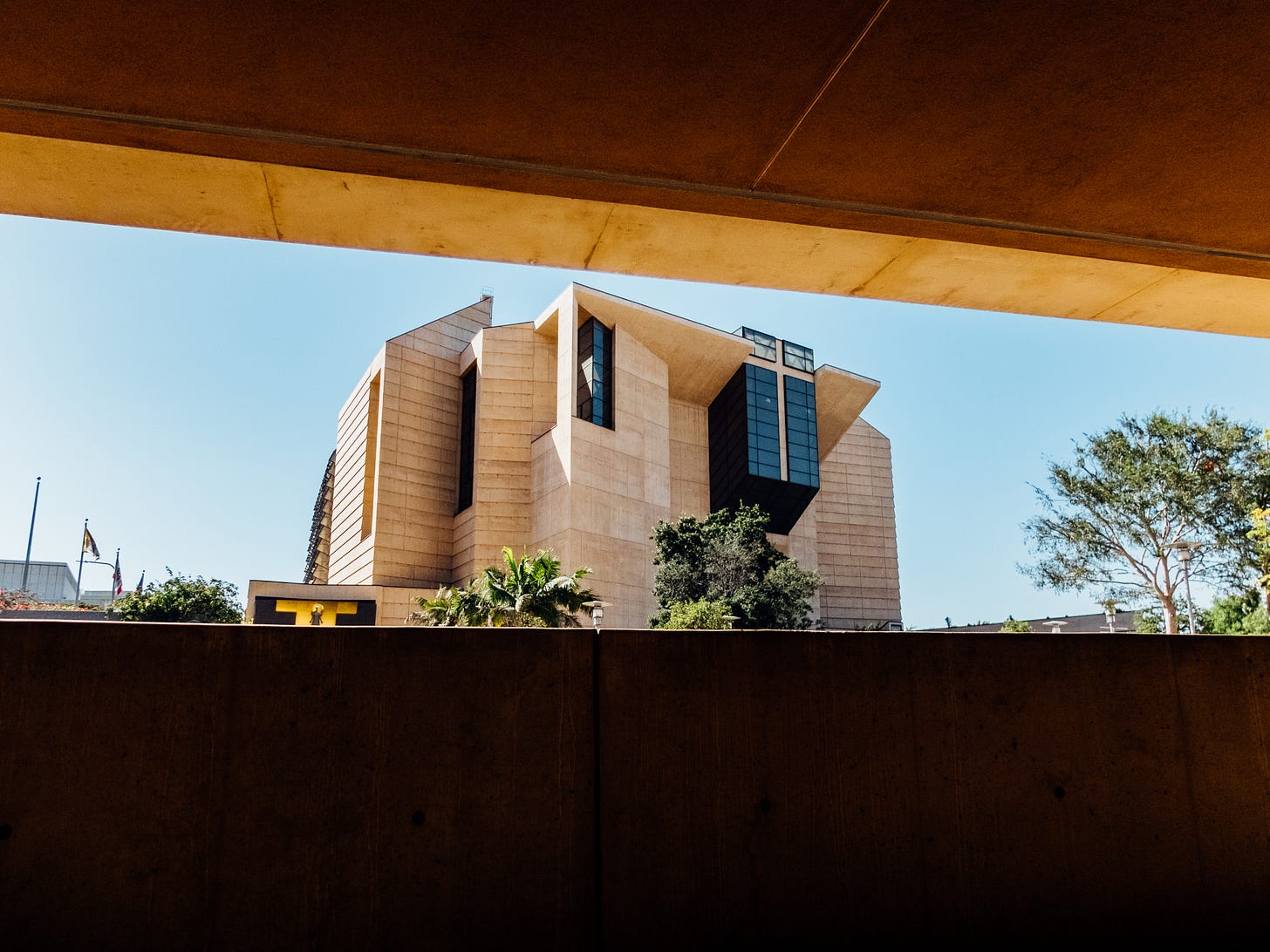 Beyond that, the history and details of the building are usually magnificent. My mom, my mother-in-law, and one of my aunts will read this and tell me, again, to read "Pillars of the Earth", but what it took to design and construct the grand churches of the world are some of the most impressive achievements in human history. Stepping inside Stephansdom in Vienna is one thing, but sitting there marveling at the interior as you learn it's been around since the 1300's? Holy shit.
Along with civic buildings, I'm drawn to religious buildings for what they represent: ideas. In the case of churches, they were literally constructed to communicate ideas. Buildings that were made for that purpose always end up being more interesting. I will caveat that some people aren't as gung-ho about religion (and thus churches) as it's often been a source of discrimination, pain, and suffering. This is why I stick to my line of: "Just because I like the building, doesn't mean I approve of the people inside it."
An "icing on the cake" reason is that in our age of global telepathy, churches provide some of the few remaining sanctuaries for silence. Finding St. Xavier's church hidden down some neighborhood street in New York City last year and spending 15 minutes just sitting alone in silence was one of the best moments of my time there. It helped that it was beautiful inside, even if I don't know all the characters in the murals and stained glass windows. Quiet, serene space for contemplation is a rare resource today, so I'll take it when I can get it.
Europe has a seemingly never-ending supply of wonderful churches that I hope to see in the future. There are plenty still in the US that are on my wishlist as well. But, I'm also aware of my bias towards Christian structures. That's primarily due to where I live and where I've visited. But I hope to change that over the rest of my life. There are mosques and synagogues around the world that I would love the chance to see, though I know there are cultural and historical implications that can make that a challenge. I'm not counting on it, but I would love the opportunity to see Mecca in person.
In the meantime, I'll continue my unusual relationship with a belief system that I'll likely never be a part of, but share in the awe and wonder that believers feel for the edifices they've constructed.